Why Project Management | Certificate Program | Admissions
Courses | Instructors  |Research | Testimonials
Frequently Asked Question's | Honor Roll | Mission Statement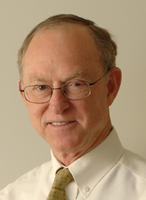 Introduction
"Our courses help anyone manage any task . . . choosing a college, going to the store," says John DuBard, director of the Project Management Center in FSU's School of Communication. DuBard's point is that project management is common sense and "all projects include initiating, planning, executing, controlling, and closing and require mastery of related knowledge areas and tools." 
Diverse and Demanding
Think of government, the military, colleges, or companies that need to create a product, campaign, database, or tech system. By definition, a project is time-limited (a real deadline). Project management is the discipline put in place to foster project control and success.  Projects typically consist of a series of work tasks performed by team members with diverse specialties.  These team members typically utilize tools, such as information technology, to aid in the planning and execution of the project and project management tasks.  After the project closes out, the project team is disbanded.
"The project manager," says DuBard, "is responsible for success in spite of anything and anybody:  schedule conflicts, team turnover, stakeholder intervention, the client's changing demands–the list goes on and on.  If a project manager does not guide a project to be successful using sound project management techniques, the project will fail."  And failure — lateness, cost overruns, deficient quality — means lost money, reputation and future business and greater risk and less reward going forward.
DuBard should know. DuBard is owner of Advanced Systems Design, a successful and award-winning company that provides technology and management consulting solutions to government clients.  With a doctorate in communication and the PMP certification, he combines business experience and academic experience to enhance the classroom learning experience.  DuBard is quick to point out the potential value of project management and the Graduate Certificate in Project Management offered through FSU's College of Communication and Information.
Project Management is a growing career field and certification of professional skills is critical to taking advantage of related job opportunities.  The study of project management is focused on learning best practices.  Our program teaches good planning and execution techniques and prepares students for PMP certification.  Our program's certificate is a huge advantage for students because it documents their project management skills and prepares them for taking the PMP exam.
The Power of the PMP
Some twenty years ago only 1,000 people were certified as Project Management Professionals (PMP). Today, almost a half-million are. The PMP certification is administered by the Project Management Institute (PMI).  FSU students can sit for the PMP exam after their application is accepted.  Application requirements include 45 hours of project management coursework and 4,500 hours of project management work experience.
One core course, Introduction to Project Management, in FSU's program prepares students to sit for the exam, says DuBard: "Students must master some 400 precisely defined words and concepts. I compare it to learning a foreign language."
Graduate Bernard Schmid compares the PMP, which he earned in 2006, to a credential like CPA: "The test was one of the toughest I've ever taken." Schmid managed million-dollar disease-tracking projects for the Florida Department of Health for a couple of years and he now is a Business Development Manager working with the federal government. He explains that in many government contracts, the PMP is a deal breaker: the lead manager must have it.
Whether or not a graduate seeks the PMP, Schmid is quick to point out that the School of Communication's Graduate Certificate in Project Management is extremely valuable on a resume. "I've seen the certificate make the difference in classmates getting jobs and good salaries. The PMP tells an employer, 'I can do the job.' Our graduate certificate gives you that along with a bigger picture, the larger theory behind the work. That's what a university should do, and FSU does it well."
IT Isn't All of It
The breadth-plus-depth advantage shows in other ways too. Information Technology's pervasiveness, from marketing to entertainment to industry to government, creates many opportunities for project managers, especially the Internet. Project managers working on Internet projects need to be more than just techies. According to Schmid, "With the Internet it is all about serving people with an assortment of complex web and multimedia technologies. There are many roles and functions involved, not just one expert but many working together, writers, programmers, graphic designers, web architects … and the project manager had better understand all the roles and bring them together productively."
For DuBard , communication is the crux of project management: "No doubt about it, communication is critical in project management. For this reason,communication is integral to our courses and certification program. We enroll students from business administration, engineering, sports management, hospitality as well as IT, and we develop their project management skills for managing expectations and situations, and for keeping everyone on the same page, for getting to an end on time, within budget, with quality and these students participate from all over the world."