Gifts from our alumni, including you, can have a meaningful impact on the School's future ability to provide a quality educational experience.
With your support, students can learn from talented and knowledgeable faculty, utilizing the latest technology, while participating in an array of student-enriching activities.
Your gift as an alumnus is also vote of confidence in our programs, which can have a positive impact on FSU's ranking in national publications. The number of alumni who give annually is a factor in U. S News & World Report's yearly ranking of colleges and universities. The higher our ranking, the better our chances of securing corporate and foundation grants, and the more prestigious your FSU degree becomes.
For more information about the many ways your financial support can help the School, please contact our Development Staff: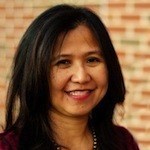 Mafé Brooks,
Director of Development
Mafe.Brooks@cci.fsu.edu
(850) 645-8312