Message from the Director, Dr. Jennifer Proffitt
Communication touches upon all aspects of our lives, whether in our interpersonal dealings or in our use of media. The School of Communication at Florida State University prepares students for these fast-growing sectors of our economy and our society, as practitioners or as scholars. Our undergraduate programs give students the skills to excel in many fields; our graduate programs prepare them for leadership roles.
We make use of state-of-the-art facilities in teaching and research, including computer labs for instruction and research, technology-enhanced classrooms, modern media-production studios as well as editing labs.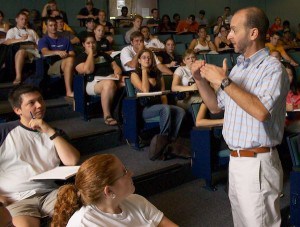 Our video production unit, Seminole Productions, offers many opportunities for students to enhance the skills they learn in class. FSU's athletic department is one of Seminole Productions' major clients. and its weekly sports highlight show, Seminole Sports Magazine, reaches more than 2 million Florida households via The Sunshine Network.
Over the past 15 years, many changes have occurred in the study of communication at FSU, but probably none more momentous than the July 1, 2009, merger of the College of Communication with the College of Information.
---
Contact Information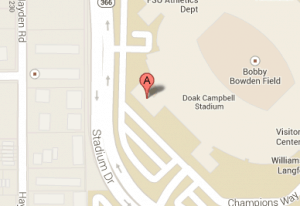 School of Communication
Suite 3100, University Center C
296 Champions Way
P.O. Box 3062664
The Florida State University
Tallahassee, FL 32306-2664
Voice: 850-644-5034
Fax: 850-644-8642
---
Dr. Theodore Clevenger Jr.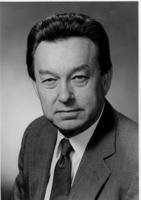 The guiding force behind what is now the School of Communication was Dr. Theodore "Ted" Clevenger, Jr.
Dr. Clevenger earned his doctorate here at FSU in 1957, returned 10 years later as chairman of the Department of Speech within the College of Arts & Sciences, and was named the first dean of the College of Communication in 1976. He left a strong and enduring legacy to the university and to the field of communication research. Read more about Dr. Clevenger.