Communication touches upon all aspects of our lives, whether in our interpersonal dealings or in our use of media. The School of Communication at Florida State University prepares students for these fast-growing sectors of our economy and our society, as practitioners or as scholars. Our undergraduate programs give students the skills to excel in many fields; our graduate programs prepare them for leadership roles.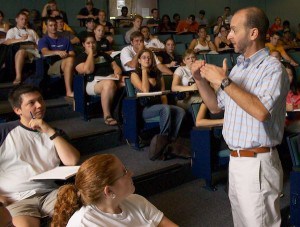 We make use of state-of-the-art facilities in teaching and research, including computer labs for instruction and research, technology enhanced classrooms, modern media-production studios as well as editing labs.
Our video production unit, Seminole Productions, offers many opportunities for students to enhance the skills they learn in class. FSU's athletic department is one of Seminole Productions' major clients. and its weekly sports highlight show, Seminole Sports Magazine, reaches more than 2 million Florida households via The Sunshine Network.
Over the past 15 years, many changes have occurred in the study of communication at FSU, but probably none more momentous than the July 1, 2009, merger of the College of Communication with the College of Information.
The College of Communication's Department of Communication and the Department of Communication Science & Disorders became the School of Communication and School of Communication Science & Disorders. Along with the School of Library and Information Studies, they comprise the new College of Communication & Information.
Dr. John Mayo, dean emeritus who served as Communication dean from 1993 until his retirement in February 2009, was a strong advocate of the merger. He and Dr. Larry Dennis, the dean of the College of Information who took the helm of the combined college, envision a 21st Century educational program that serves a society where information and communication grow ever closer. Anticipating change and being prepared to meet it is part of our legacy.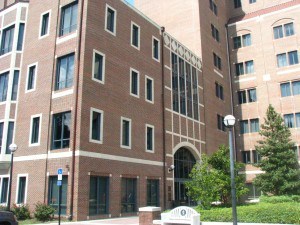 From its earliest days in the Diffenbaugh Building, to the 2005 move to the University Center complex (aka Doak Campbell Stadium), the Communication program has been on the cutting edge of the industry. With the merger, we can continue to provide the best education possible for our students and the most fulfilling professional opportunities for the faculty and staff.
None of these milestones would have happened without the moral and financial support of students, faculty, staff, alumni and friends of FSUComm. We invite our faculty, staff, students, alumni and friends to join us as we face the future and make it our own.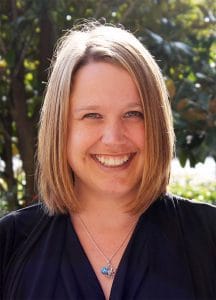 Regards,
Jennifer Proffitt, Ph.D.
Director
FSU School of Communication
jproffitt@fsu.edu
Phone: (850) 644-8748